HaulQuick Dumpster Rental
When you a construction or remodel and you need to get rid of waste you can count on HaulQuick Dumpster Rental. Give our disposal experts a call and we can quickly deliver roll off construction dumpsters anywhere. With great prices and hands on customer service, we make sure the waste removal part of your job goes smoothly. We offer construction dumpsters for professionals who need to rent monthly and also homeowners who just need a bin for the weekend cleanup. Let us help you get rid of all your waste and construction debris today.
We make renting a dumpster as fast as possible so you can get to work. Our no nonsense pricing and large roll off inventory means you can often get a bin the same day if you call early enough. Every month hundreds of clients rely on us when they need dumpsters for fence removal, deck removal, garage clean outs, old roof shingles, construction clean up, demolition waste, landscaping trash and more.
Dumpster Types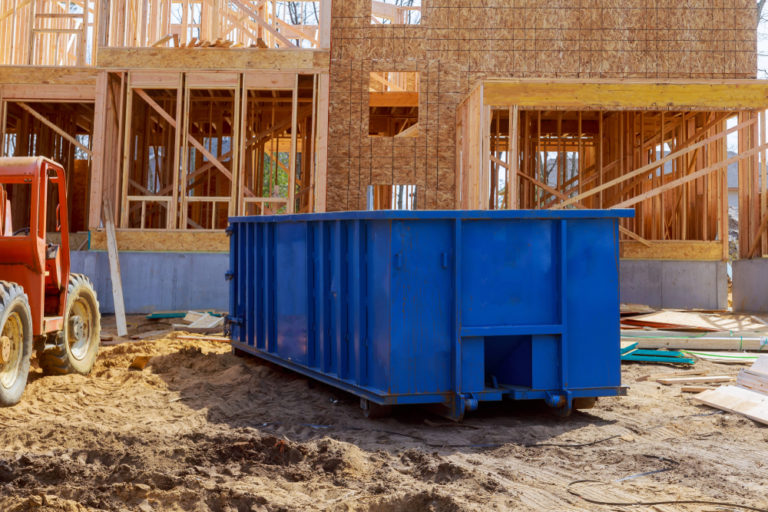 Construction Rolloff Dumpsters
Great for all types of construction projects.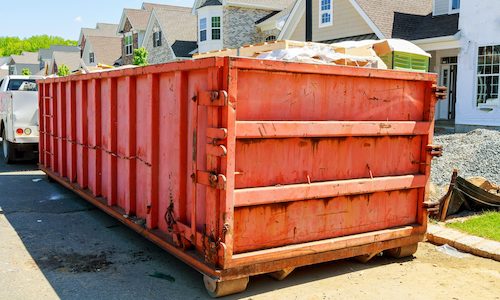 Residential Dumpster Rentals
A wide range of sizes to suit any project.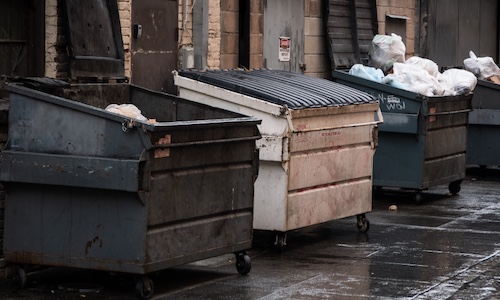 Commercial Dumpster Service
Get weekly, bi-weekly or monthy hauling and commercial dumpster service.
Dumpster Rental Pricing
We don't pack in any hidden fees and will always make sure you are aware of all charges upfront. Simplified pricing means that you can see delivery and pick up fees before you rent. We make sure that our roll off dumpster prices are extremely competitive so you will always get great value with HaulQuick. The average cost of a dumpster rental is $220 - $450. Your final cost will depend on the size dumpster you order and any extra services you may need. Our agents can give you a price quote over the phone and there is no commitment to rent when you call.
Top Questions
What sizes do you offer?
We offer a wide range of roll off dumpsters up to 30 yards. Inventory can fluctuate but we can always find the bin you need. Below is a handy size guide:
6 yard dumpster - Holds up to 3,000 pounds of waste for small clean outs.
10 yard dumpster - Holds up to 4,000 pounds of waste and is enough for cleaning out a 2 car garage and remodeling jobs.
15 yard dumpster - Holds up to 5,000 pounds of waste. Big enough throwing away roof tiles, concrete and other construction waste.
20 yard dumpster - Holds up to 7,000 pounds of waste and is enough for cleaning out a 3 car garage, large home remodels
30 yard dumpster - Holds up to 10,000 pounds of waste. Great for large construction jobs, demolitions, whole house clean outs and more.
What else will I be charged for?
If you need to place the dumpster on public land you may need a city permit which can add to the cost. Our team can help you secure the required permits.
What is the process for renting my dumpster?
We work hard to make renting a dumpster both quick and easy. Simply call and one of our agents will ask you a few questions about the location you need it, what waste you are disposing of, and in a few minutes you will have a price quote. You can then schedule delivery when it is convenient for you. You must be at the site when the dumpster arrives. Then you just give us a call when it is full or when you no longer need it. We come back and haul it all away.
There is no easier way to get rid of a few hundred or even a few thousand pounds of waste than renting a dumpster with HaulQuick. Save time and money compared to hauling waste yourself or hiring a junk hauler. If you consider the tipping fees from the landfill, permitting and time spent lugging the waste around, renting a dumpster is the much better option every time.